New Jersey Gov. Phil Murphy proposed rules this week requiring car manufacturers to increase the sales of electric vehicles and would mandate a total ban of all gas-powered vehicles over the next 12 years.
In a news release on Monday, the Democrat governor announced the Advanced Clean Cars II proposal was submitted to the state's Office of Administrative Law that would mandate more sales of zero-emission vehicles. The proposal has to be approved by that office before it can take effect.
"By filing the ACCII proposal, we build upon our nation-leading record of bold climate action while delivering on our promise to utilize every tool at our disposal," Mr. Murphy said in the release. "Our commitment to bringing the ACCII proposal to fruition is a commitment to every New Jersey family and the air they breathe, air that will be cleaner and healthier tomorrow thanks to the steps we're taking to reduce emissions today," he added.
With the proposal, New Jersey is set to become another state that will ban the sale of new gas-powered vehicles by 2035, which has drawn criticism from conservative groups and consumers. California and New York, as well as the European Union, have issued similar rules in recent months.
A number of environmental groups praised Mr. Murphy's proposal, and their remarks were included in his press release.
"We are extremely excited for New Jersey's adoption of Advanced Clean Cars II, getting thousands more electric vehicles on the road while solidifying New Jersey's role as a climate leader," said Allison McLeod, with the New Jersey League of Conservation Voters. "Furthermore, since the majority of New Jerseyans—particularly low-income drivers—purchase used vehicles, it will also help with the purchase of affordable vehicles in the secondary market."
Mr. Murphy's proposal has drawn flack from state Republican officials, including Senate Minority Leader Steven Oroho, who described the proposal as unrealistic. A number of New Jersey households rely on cheaper, used gas-powered vehicles to get around, and the proposed rules would drastically increase prices.
"It seems the governor was serious when he said he wants to turn New Jersey into the California of the East Coast," Mr. Oroho said in a recent statement. "Somebody should tell him that's not a good thing when people and businesses are fleeing California in droves as the Golden State declines under liberal policy failures."
Consumers in New Jersey are also having issues obtaining some new vehicle brands, car dealers have told local media. Only more expensive electric vehicles are available in some cases, they have said.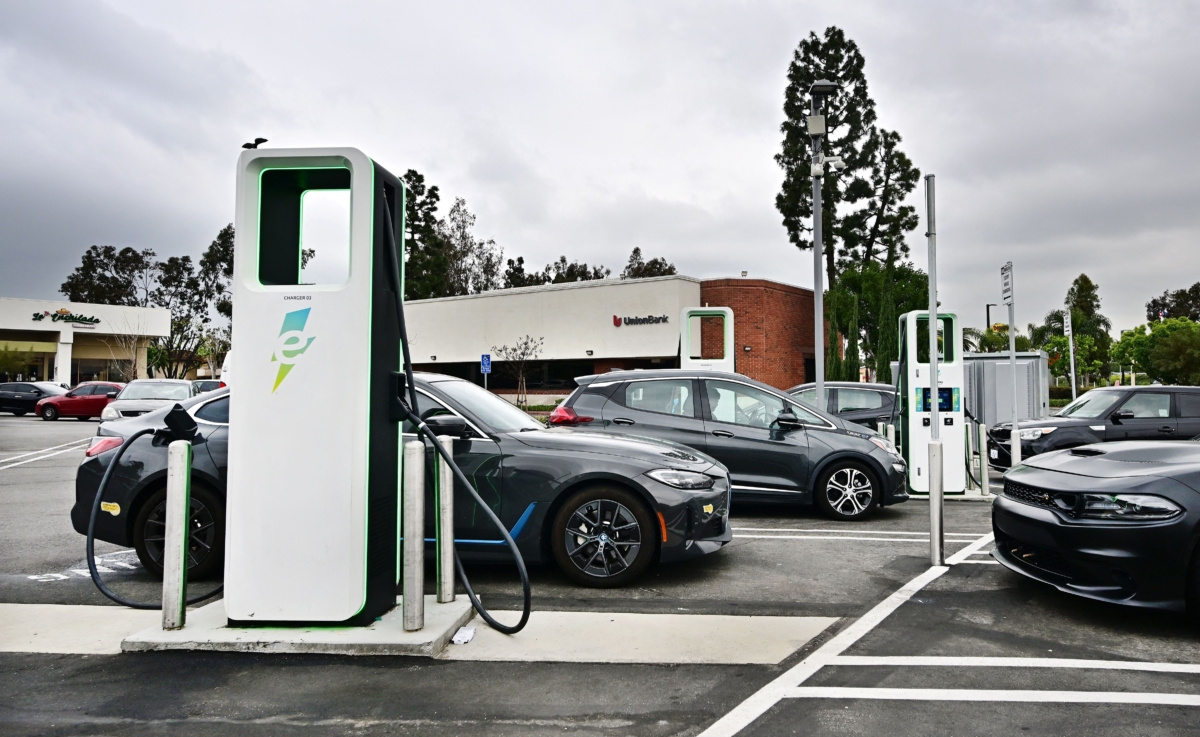 On Monday, other Republican lawmakers said that the rule would make living in the state far less affordable, adding that stopping gas-powered vehicle production "only caters to the rich" who can afford EVs. "When you have people that are living on fixed incomes, they simply cannot afford to replace their affordable gas-powered vehicle with a more expensive electric car," said state Sen. Robert Singer, a Republican.
"Limiting access to inventory drives up profit for manufacturers, profitability for dealers,'' but is bad for consumers,'' James Appleton, president of the New Jersey Coalition of Automotive Retailers, told NJSpotlightNews.
Mr. Appleton also argued that the proposal made by the governor's office will be difficult to meet. As of now, New Jersey has about 100,000 electric vehicles on the road—representing about 9 percent of all vehicles.
This week, the New Jersey Business and Industry Association issued a statement questioning whether New Jersey's power grid can handle an influx of electric vehicles, which need to be charged to operate.
"We do know that EV sales will increase. However, such a steep ramp-up in electric-only vehicles over 12 years in New Jersey seems impractical, if not impossible, when you consider the lack of charging infrastructure and planning for it," the group said. "Such a policy also begs the obvious question of where all this increased electricity will be sourced."
The New Jersey Coalition of Automotive Retailers, which represents about 500 truck and car retailers around the state, told NJ 101.5 that Mr. Murphy's proposed rule will likely go awry.
"This heavy-handed government approach is likely to backfire," group President Jim Appleton said in a statement, adding that dealerships around New Jersey already offer "more than 40 vehicles with a plug and, in just a few years, that number will grow to 140 options in every vehicle category and at every price point."
Mr. Murphy's proposed rule will be published by the Office of Administrative Law in the New Jersey Register on Aug. 21. Then, a public comment period will take place until late October.